Transitional Living

The Houston Transitional Living Center offers a residential, co-ed program for youth ages 16-21 who do not have the financial, academic, emotional, or behavioral skills necessary for independent living. This program is designed to provide residents with the tools and practice needed to gain successful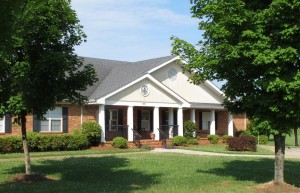 independence.
An experiential learning environment offers numerous opportunities and resources, including independent living and vocational training, educational advancement, meals, transportation, recreation, computer and Internet access, support groups and workshops.
Amenities in the Houston Center include a full-kitchen, dining room, expansive living room, meeting areas, laundry room, porches and decks. Licensed by the NC Department of Social Services for 12 residents, the building has both single and double occupancy rooms arranged in suites.
EXPECTATIONS

 

PROHIBITIONS

All residents will:

Engage in at least 30 hours of productive activities each week.
Be employed or enrolled full-time in school.
Treat others with respect and courtesy.
Contribute to a personal savings account.
Develop and work on a personal transition plan.
Comply with program expectations.

There will be:

No violence in the house.
No drugs in the house.
No illegal activities in the house.
No weapons in the house.
No sex in the house.
No fires in the house.
The Transitional Living Program is designed to help its residents achieve seven ultimate objectives for successful independent living:
1.  Sufficient income to meet one's daily needs.
2.  A safe and stable place to live.
3.  Academic or vocational credentials in keeping with one's goals, interests, and abilities.
4.  Connections to a positive personal support system.
 5.  Avoidance of illegal and high risk behaviors.
6.  Postponement of parenthood until   financially secure and emotionally mature.
7.  Access to routine physical and mental health   services.
---
Applications must be filled out by the young person applying for services. Applications should be filled out as completely as possible. All information is confidential. Applicants may be asked to come in for an interview or other screening. If you have questions, please contact Sipe's at (828) 256-3324 or jguyer@sipesorchardhome.org.
Click here for a printable application

Completed paper applications should be sent to:

Houston Center Program Supervisor
Sipe's Orchard Home
4431 County Home Road
Conover, NC 28613

ONLINE APPLICATION:

Transitional Living Application