Sipes Orchard Home Celebrates 80 Years!
Sipes Orchard Home Celebrates 80 Years! Read about it in this month's edition of Hickory Living, June 2023 Edition. https://issuu.com/designfix/docs/hljune23online/16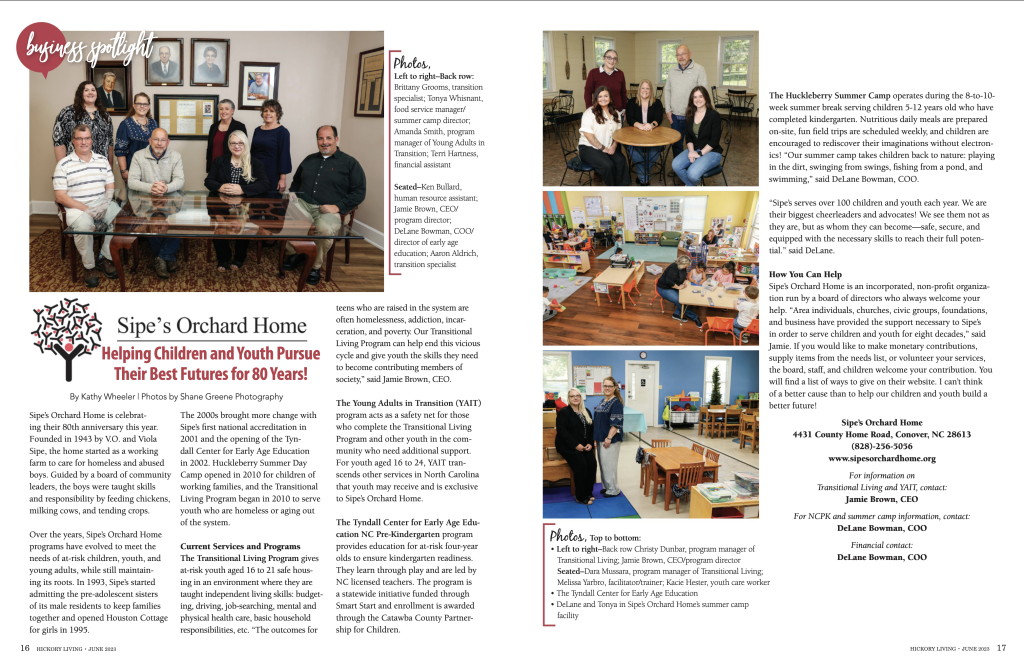 Proclamation given to Sipe's Orchard Home in honor of our 80th anniversary.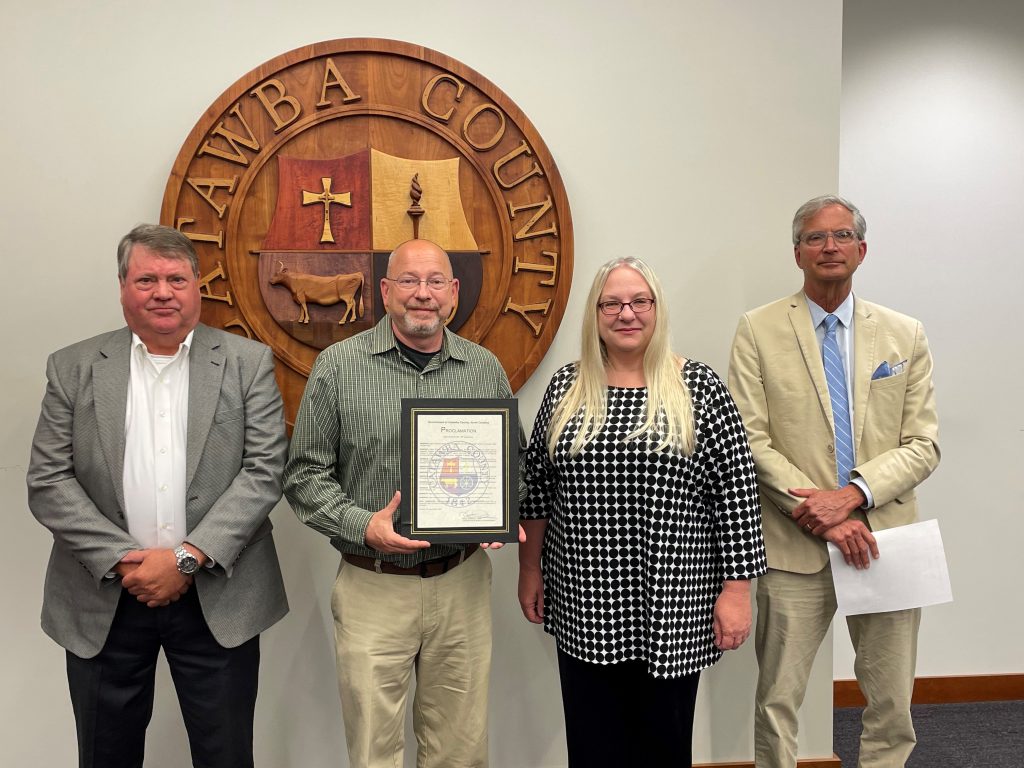 Mr. Doug Winders Sipe's Orchard Home Board Chair, Mr. Jamie Brown CEO, Mrs. DeLane Bowman COO, and Mr. C. Randall Isenhower Catawba County Commissioner Chair
May 2023 Newsletter
Sipe's is 80 years old this year! Hear from our COO, read about our six recent graduates, and see what our children are doing in camp this summer in this month's newsletter.
January 2019 Newsletter
Happy New Year! We are very thankful to our donors and community partners. Together, we are making a difference in the lives of our children and youth. Click on the link below to read more about the accomplishments of our children and youth at Sipe's Orchard Home.
January 2019 Newsletter Volume 80
Fall/Winter 2018 Newsletter
Wow! It was a busy, but productive summer for everyone on campus. As summer ends, our
children and youth have fallen into their respective schedules: school, work, or a combination
of both. Click below to read more…
Annual Report 2017-2018
We are excited to share our Annual Report with you! We continue to come along side our children and youth to help them complete their goals!
Click to read more…